I was pointed at this article, in the Guardian, by Ireland's President, Michael Higgins, foreshadowing the 100th Anniversary of the Anglo-Irish Treaty that established Eire as an independent state. Given the lethal violence that has occurred ever since those that came to be called British arrived in Ireland, this is a remarkable piece of writing, arguing that,
Injustices perpetrated in the name of imperialism, and in resistance to it, often had a brutalising effect, leaving a bitter residue of pain and resentment, sometimes passed down through generations and left available to those willing to reignite inherited grievances.

What our current reflection consists of, I suggest, is not the offering of a set of competing rationalisations for different kinds of violence. Instead it is about understanding the contexts in which they occurred.

The rewards for this will come in the form in restoring the connection between moral instinct and public policy. That is an authenticity for which so many of our citizens, on this shared, vulnerable planet, yearn.

Michael Higgins, President of Ireland, The Guardian
This is a remarkably gentle offering recognising that both the British & Irish peoples are victims trapped by their own history, a history rarely studied in the Great Britain, at least not by me. It is more urgent than at any time since 1997 due to the growing inter-state animosity between the UK and the EU over the issues of the Irish Border resurrected from its resting, and it was only resting, place by Brexit.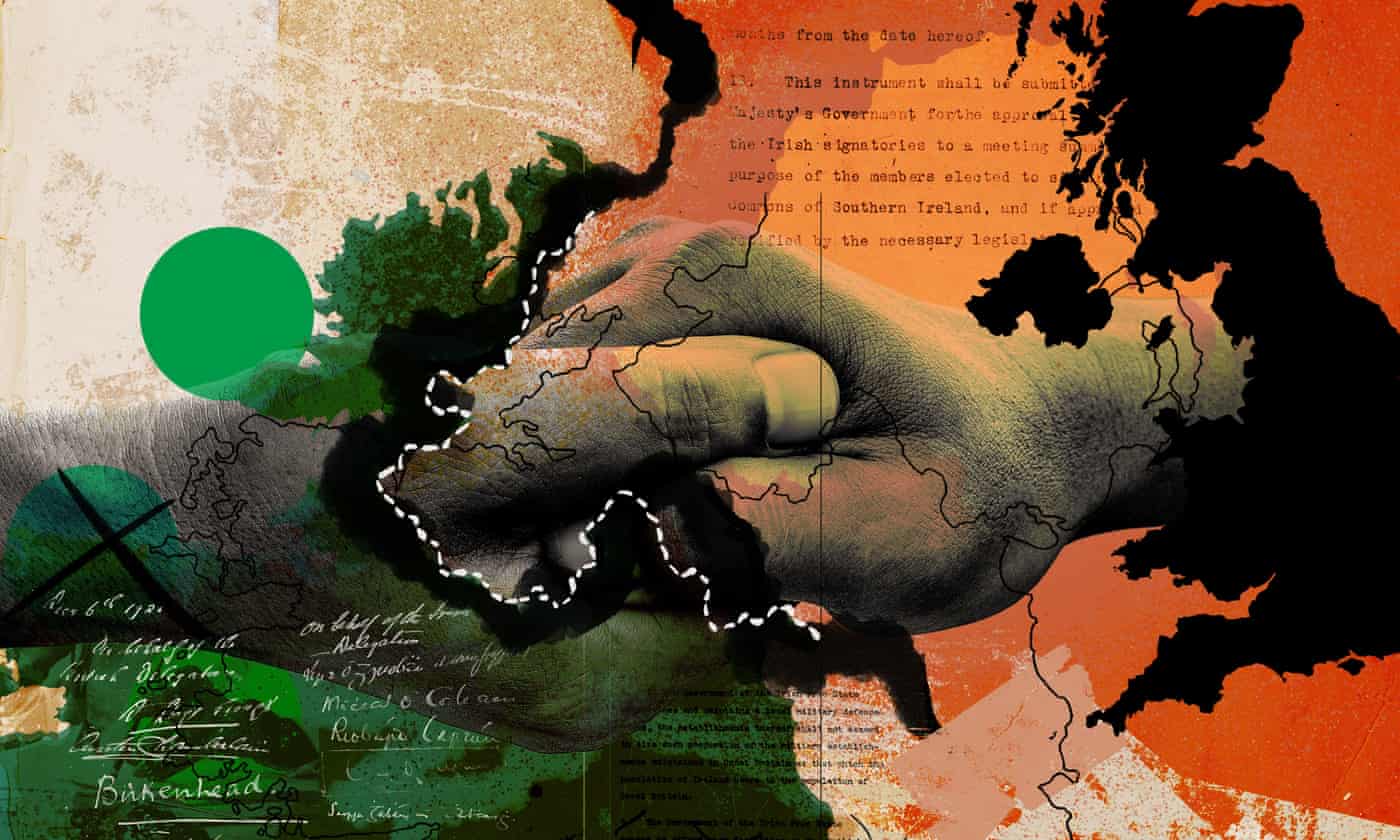 Higgins words, for those that want them to, remind those of us in the UK of the massive impact the empire still has here, and not just through the lunatic nostalgia peddled by the Brexit campaigners, but also through the expectations of those who still look to their cultural locus as somewhere that's not Britain, i.e. people who fail the Tebbit cricket test and also, those whose claims of equal citizenship the State rejects, from the Windrush generation to the abandoned 3 million.
I have from time to time sought to understand Ireland's history particularly why Northern Ireland's politics descended into violence; I was 12 when the civil rights association was formed, and 14 when Bernadette Devlin entered Parliament and British Soldiers were sent to Northern Ireland. I can see clearly now that despite studying Modern History at "A" Level, I learned little about Ireland's struggle for independence, nor about the conflicting nationalisms that led it its partition. It's obvious the contempt some Brexiters have for Eire and this is built on a deep well of, for me, hard to see racism. I now understand those Irish people or people of Irish descent who seek to keep it visible in order to combat it.
This speech is another wake-up call for us all, to consider the issues of not only peace in Northern Ireland, which many, particularly in the Brexit wing of the Tory Party seem to have forgotten, but also colonialism, continued decolonisation, history, the teaching of history, Anglo-Irish international relations and anti-racism aimed in solidarity with both the Irish and others resident in the UK oppressed due to our imperial past and/or a nostalgia for it.
Eire is an independent country!